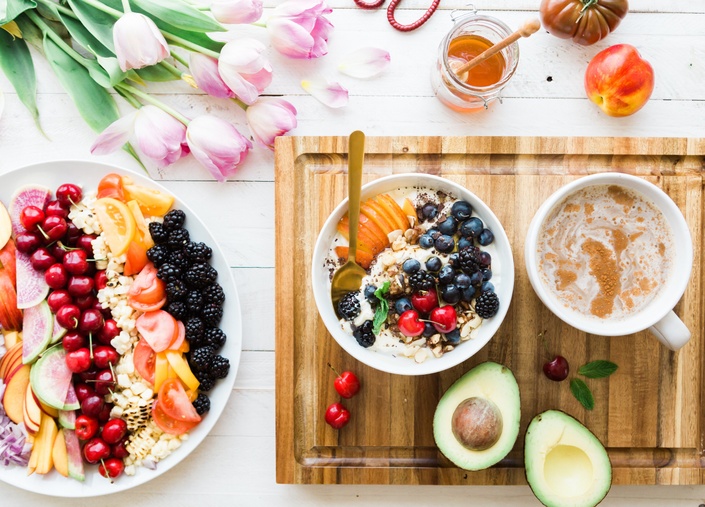 30 Day Reset (Body, Mind & Soul)
Are you ready to break up with dieting forever? To reset your body mind and soul? To unleash that happier, healthier and more energised YOU that is within?
Join Me!

Are you someone who is tired of waking up tired? Do you constantly want to hit 'snooze' when your kiddies (does any mum still have an alarm these days) wake you up in the morning?

Do you feel like you are too young to be groaning when you move? Or feeling aches and pains that just shouldn't be there?

Do you feel like your clothes 'must have shrunk' every time you are getting ready to go out? (I mean they must have right?)

Have you tried every possible "diet" and program known to man but find that no matter what you do or try you just end up back where you started... or worse off?

Do you want to look (and feel) great in your jeans, your favourite dress – OMG not to mention your bikini?

You want the energy to play with your kids (not just go through the motions but actually get down and engage with them -have FUN and ENJOY them)? Maybe it's energy for romance (remember that)? Or the self love and confidence to really be intimate again?
Honey, I feel you! Crap, I've BEEN you! That's why I created this program!
Introducing the 30 Day Reset (Your Body, Mind and Soul) Online Group Coaching Program…
Over the 30 Days you will learn how to reset your own body, mind and soul and become the YOU that you have been dreaming of:

Learn to LOVE the foods that will nourish your body and get you feeling energised and awesome again (not to mention looking FAB). I'll teach you that healthy CAN and should mean tasty!

Break that sugar addiction that sabotages success (you'd be surprised how many of us are addicted to that sneaky sucker!)

Lose that stubborn weight and finally LOVE the way you look and feel in your clothes - actually watch that weight disappear AND finally STAY gone!

Learn to prep your meals in advance so that you can embrace this healthy lifestyle without stress, even when you are crazy busy with LIFE. No more "I don't have time to be healthy" excuses - you won't need 'em anymore!

Learn to reconnect with YOURSELF and love the new YOU – body, mind and soul! Self love is the great love of your life that you have been missing! I'm going to show you how to find it again!

Learn to create healthy habits that mean you are DONE with diets and deprivation for GOOD! Yep that's right babe NO MORE DIETING!
Arm yourself with the tools you need to unleash that healthier, happier and more energised YOU!
>Included in the Program:
30 Days of Online Group Coaching with Yours Truly
Four online group coaching calls (one each week). We dive deep here, I'll answer your questions LIVE , work through blocks and challenges! You'll be emailed the replay if you can't make the time (or want to watch it again).
Learn how to meal prep and set yourself up for success! We are going to make it EASY for you to do this and stick with it!
Get a health coach experience without the 1:1 price-tag. Experience the accountability and support that comes from being coached AND being part of a community. Allow me to help YOU to facilitate TRUE change so this is NOT simply a 30 Day "Diet" but a complete transformation that continues to serve you forever! Your healthier, happier, more energised YOU is waiting!
Written program guides that take you through each of the key areas of the program.
You get in depth education to empower you on HOW to nourish your body, shift your mindset, take care of yourself emotionally AND physically so that you can experience a true Body, Mind and Soul transformation! This is not a diet or a short term solution - this is the new and fabulous you!
Includes actionable steps for you to take – no guess work, just true and lasting change! I'm a big believer that true and lasting change is a result of little steps taken over time and that's what I'm sharing with YOU on this journey!
A recipe guide with delicious, family friendly and easy prepare meals that you will actually WANT to eat!
I've taken the overwhelm out of this for you! My goal is to make this transformation as easy peasy as I can.
You will find all the recipes you need (breakfast, lunches, dinner, desserts and snacks) right here. Variety, flavourful, nourishing, satisfying and convenient! I've got you babe! This is food you will WANT to eat! We've all been on those programs before with their bland and tasteless food - who can stick to that? I'm a total foodie and I've got you covered!
Meal Planners for each week!
Follow my suggested meals or create your own from the recipe guide.
One of the biggest stresses I used to face when learning to eat for health and energy was the dreaded "what's for dinner" question that loomed daily. I've taken that stress off your plate! No thinking required, just cook, eat and enjoy!
A Food Diary:
Keep track of your daily nourishment!
Learn the foods that fuel and energise you and those that leave you feeling crappy and sluggish!
We are all different and our bodies respond uniquely to foods. This is how you are going to learn what YOU need to look and feel Ah-Mazing again!
What you'll be eating (a sample of the goodness coming your way)...
I know a little something about this particular journey!...I may be a Health Coach now, but I haven't always been healthy! I spent years battling with autoimmune issues that left me tired beyond belief, overweight, hair falling out (like actual bald spots falling out), in PAIN with inflamed joints, debilitating headaches and just feeling crappy and miserable!
I tried every quick fix there was. Every program that I thought would change me. I felt like crap – inside and out! It seemed like no matter what I tried – even if it worked initially I would end up back where I started, if not worse off! I thought it was me – I was too addicted to sugar, I didn't like healthy food, I wasn't disciplined enough…
It was bad enough that I felt crappy physically but the emotional and spiritual effects were as bad- if not worse!
My self esteem suffered – I didn't want to go out anymore and be social. For one, I didn't have the freaking energy and secondly it would send me into a 'crazy woman' style panic about what to wear so I felt like I was attractive (or at least not having people judge me for how I looked). Now don't get me wrong – I was overweight but my husband told me repeatedly that I was beautiful – I just didn't feel it!
In fact my self talk was terrible! I told myself over and over that I was unattractive – to the point where I truly believed it. It made it hard to really connect even with my husband because I had cocooned myself in a protective bubble! This made me freaking lonely!
Thankfully one day I let the diet BS go. I decided that the all or nothing approach wasn't working. I actually changed my lifestyle. I made little changes over time that added up to some BIG results!
I learned what foods worked with my body – which ones nourished me and gave me energy. Which ones allowed my body to gently detox the toxins and let the weight melt away!
I learned to change the way I spoke to myself, the way I cared for myself and how I approached life in general. Every time I made a change and it made me feel better, I craved more of that feeling and made another change! It was like a snowball effect – but for good this time!
I learned how to do this without feeling deprived, without feeling like a constant failure and without the constant self-sabotage and finally got out of my own way!
THIS IS WHAT WORKED!! This got me to where I am today. I reset my body, mind and soul and I have never felt healthier, happier or more energised and I want this for YOU!
Frequently Asked Questions
When does the program start and finish?
The group coaching program will begin on 05 March 2018 and will finish on the 04 April 2018. You will however continue to have access to program materials indefinitely.
How long do I have access to the course?
How does lifetime access sound? After enrolling, you have unlimited access to this course for as long as you like - across any and all devices you own.
How is the program delivered?
The program is delivered online. You will get access to a member site with all the program materials. These can be viewed online (computer, phone, tablet), downloaded and printed. The coaching will happen inside of a closed (and private) Facebook group. All coaching calls will be recorded and emailed to you (in case you miss one or the time is not convenient).
I'm confused is this a diet?
Nope! This is learning to eat beautiful whole foods! As in eat foods that are delicious but also nourishing for your body. Foods that allow the body to get what it needs to thrive but also to gently release, toxins, weight and help you to feel alive and energised! Not to mention look fantastic too! This is about learning your own unique blueprint that you can carry forward into the future (it's a lifestyle change). There is NO calorie counting here!!
What kind of foods will I be eating?
The foods on this program are many and varied but they have a few things in common. They are mostly gluten free, dairy free and refined sugar free (but don't panic they taste so delish you won't even notice). My aim is to show you that "healthy" can taste awesome (and it feels even better)!
I'm a vegetarian can I still do this program?
Oh yes you can! I am a plant based eater myself and whilst I recognise that it's not for everyone and I have catered for the majority, I haven't forgotten you either! There is a vegetarian recipe guide for you too :-)
I have a known medical condition, can I do this program?
That is a question for your doctor. Some things he or she may want to know (when you tell them about it) are that it is based on whole foods (not processed or pre-packaged), it does not exclude entire food groups and is based on solid principles of healthy eating. There is no calorie counting or restrictive element, no pills, powders or supplements involved.
Your Instructor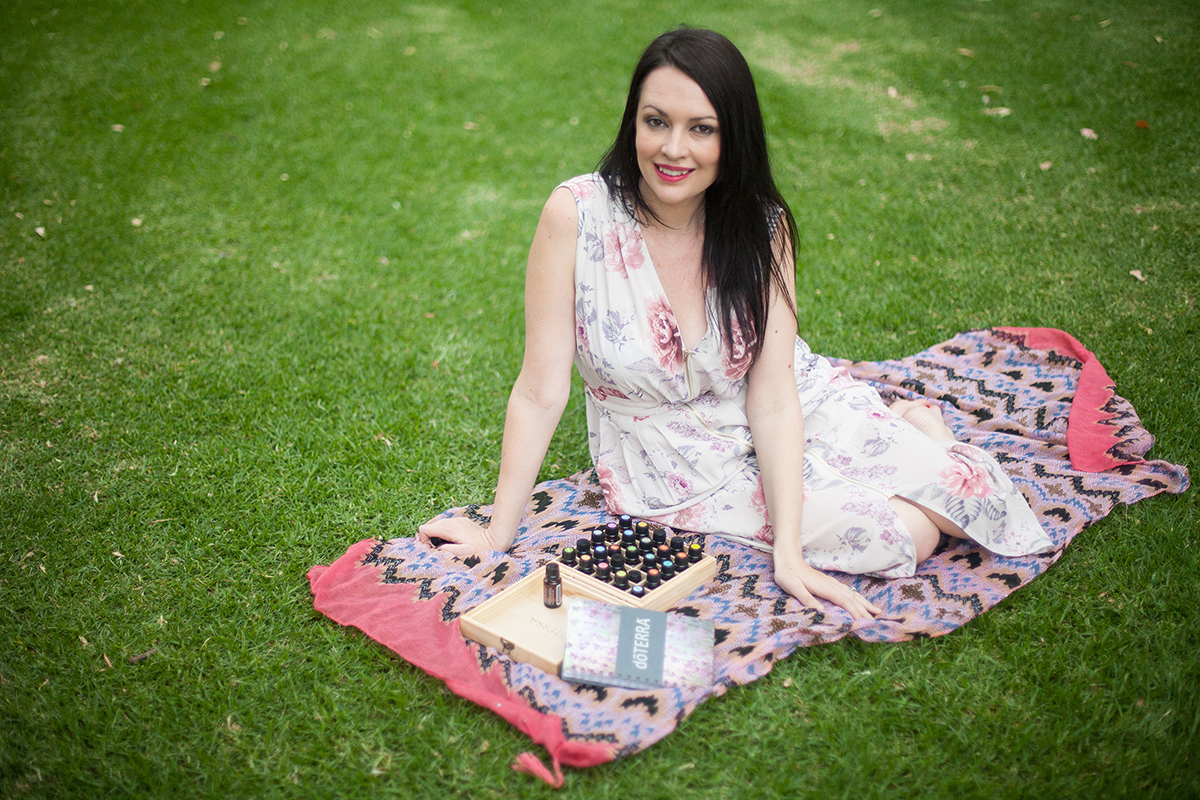 Hi There, I am Rhiannon - the owner of www.Essentially-Inspired.com. I am a mum of two gorgeous kiddies and a lover of natural health solutions and healthy living. In a previous life (well really about 15 years ago) I was a beauty therapist and even owned my own salon. This inspired my love of nourishing the skin with natural products and helping people to look their best and feel confident and beautiful in their own skin. I then went on an entirely different journey into the world of finance. The stress of this job (and the unhealthy choices I made as a result of that stress) left me feeling run down, depleted, overweight and generally unwell. This was further exacerbated after the birth of my first child in 2009 when my pregnancy triggered an autoimmune disease that saw my health decline drastically. Since then I have been on a journey to take control of my health and feel amazing and energised again. This journey has seen me complete a personal trainer qualification and become a qualified health coach. I now help busy women (just like me) to detoxify their bodies, to feel more energised, learn how to eat healthy food and live healthier and happier lives. Come join me and let's get you looking and feeling AH-MAZING again!